How Ljiljana lost weight and strengthened her liver in just 1* month
Ljiljana is an assistant cook and pastry chef who spends most of her spare time caring for her home and children. Her struggles with excess weight and belly fat began while she was expecting her first baby and worsened during her latest pregnancy. Dieting didn't get her the desired results, so she looked elsewhere and found a simple but naturally powerful helper that changed everything...

Thanks to Hepafar Liver Cleanse Tea, Ljiljana lost weight, improved her wellbeing and is feeling great in her body again. Read her story to find out how she did it!
"I gained weight and couldn't lose it with any diet"
Like many other women, Ljiljana noticed that her body changed after her first pregnancy: "I always looked the same and weighed about 49* kg until I got pregnant for the first time at age 21. Then I gained weight and couldn't lose it with any diet."
The extra weight was not only affecting her appearance, but also had a negative impact on her general wellbeing: "I used to be really happy and full of energy, but now I was just fatigued. I had no energy for anything, I was just sleepy and hungry all the time."
"I was convinced by Hepafar's natural ingredients and their effect"
 Having developed liver issues in connection with her latest pregnancy, Liljana was eager to lose weight and strengthen her liver. Thanks to an online ad and a little bit of luck, she found a natural product to help her do just that – Hepafar Liver Cleanse Tea.
This aromatic herbal detox tea contains a blend of milk thistle, green tea, burdock root and dandelion root, which purifies the body and flushes out harmful toxins in a gentle and natural way. This is just what Ljiljana was after: "I was convinced by Hepafar's natural ingredients and their effect, how they strengthen the liver, so it can remove fat."
Did you know...?
• The liver is our main fat burning organ
• It metabolizes fats and toxins and helps us burn calories
• An overburdened liver can lead to weight gain and low energy
"I noticed the first results after 1* month"
Ljiljana enjoyed two comforting cups of Hepafar Liver Cleanse Tea every day and soon noticed the difference: "I noticed the first results after 1* month. I started losing belly fat, and I was feeling better."
And the improvements didn't end there: "Everything changed for me, I was in a better mood, I felt less bloated, I didn't feel the same need to eat all the time and I started to lose water weight. But the biggest improvement is that I feel more comfortable with myself."
Did you know...?
An overburdened liver is a common problem, and many people have it without even realizing it! It's often caused by surplus weight and can make you experience tummy pain, extreme tiredness, weakness, as well as more severe symptoms.
"Now I feel great in my body"
Losing weight and getting rid of bloating has made Ljiljana more mobile and energetic: "It's easier to move around without getting tired, mostly thanks to reduced bloating, which used to hinder some of my movements."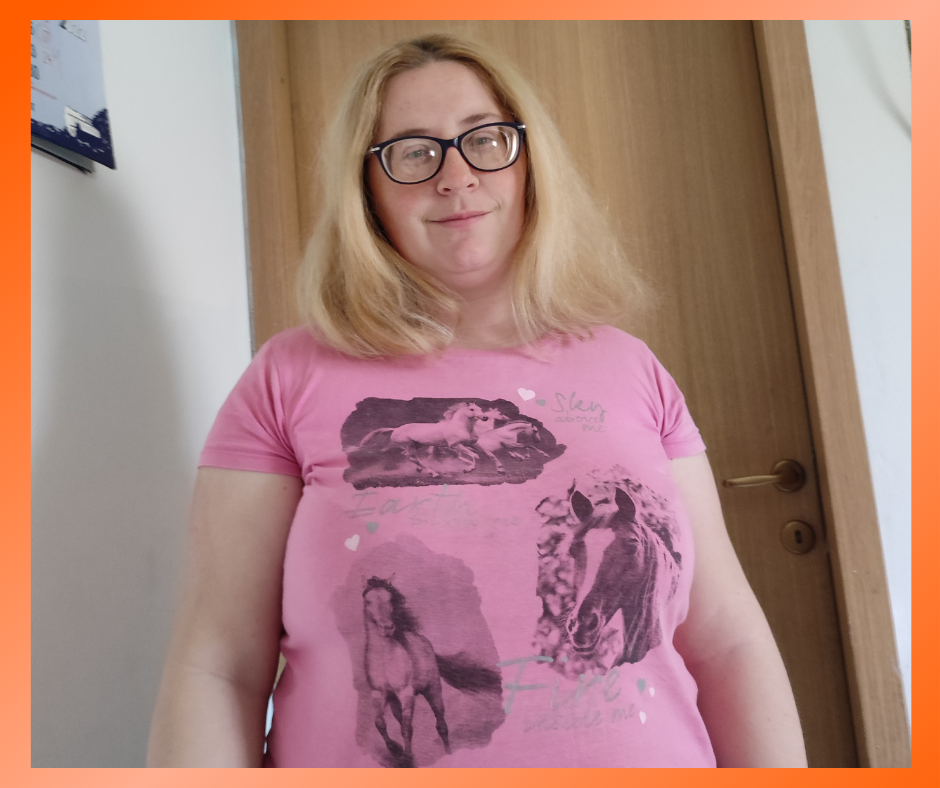 "I would recommend it to everyone"
She tells us: "Your products have had a great impact on my life. I'm so grateful that I saw the advertisement for this tea and that everything improved for me. Now I feel great in my body and I still drink at least one cup a day. I would recommend it to everyone. I'm still expecting more results as I continue to keep drinking them myself, to further improve my health, my appearance and my figure."
Ready to flush out the toxins and kickstart your weight loss?
Get rid of the toxins blocking your body in a completely safe and natural way with Hepafar Liver Cleanse Tea – the most advanced cleansing herbal tea currently on the market. You can look forward to:
Boosted

energy levels

for a

new and revitalized you

Increased

fat burning

to kickstart your weight loss journey

Improved

digestion

and less

bloating

Reduced

stomach size

for a

slimmer silhouette
Only natural ingredients, carefully sourced in the EU!
Discover it now with a special offer and kickstart your fit and healthy life today – with our 30-day money-back guarantee, you have absolutely nothing to lose!
*Disclaimer: The effects of the product may vary between individuals and could differ from those described on the website. Our products are not intended to prevent, treat or cure any disease or serious illness. Maintaining a balanced diet and a healthy lifestyle is important.