Experts warn: problems related to an overburdened liver are becoming an "epidemic"! What are the signs and natural solutions?
Problems related to an overburdened liver are nearing epidemic proportions. Studies show that 20-30% of the Western population has already been affected. 
Recognise the signs
Your liver doesn't hurt when it's overburdened, so you might not even realise you have a problem.
Keep an eye out for the following signs:
Abdominal fat
Fatigue
Lack of energy
Poor digestion
Skin problems
The most effective help for an overburdened liver is a healthy diet
The liver-friendly diet should include a wide variety of foods. There are many lists of specific foods that should be eaten, and foods better avoided.
Check out the most accurate and updated list with what you should and shouldn't eat:
FRUITS: fresh and dry fruit
VEGETABLES: fresh vegetables, vegetable juices, chestnuts, fresh mushrooms, cabbage...
DAIRY PRODUCTS: non-homogenized milk, probiotic yoghurt, kefir
GLUTEN-FREE GRAINS: buckwheat, quinoa, millet, amaranth, oats, rice...
LEGUMES: beans, peas, lentils, chickpeas, soybeans and legume-based products (tofu, soy yoghurt...)
MEAT, FISH, EGGS all kinds of fish, chicken & turkey
SEEDS AND NUTS sesame, sunflower seeds, mustard seeds, walnuts, almonds, hazelnuts, brazil nuts, pine nuts, chia seeds
OIL: cold-pressed and unrefined oil like sesame oil, olive oil, coconut oil, pumpkin-seed oil, ghee
DESSERT: honey, coconut sugar, maple syrup, molasses, stevia, carob, dark chocolate (all in small quantities)
SPICES AND HERBS: soy sauce, vinegar (especially apple cider vinegar), parsley, garlic, turmeric, marjoram, Swiss chard, rosemary, chives, cloves, vanilla...
DRINK: water, sparkling water, coffee (maximum 1 cup per day)
But sometimes just eating the right food is not enough!
Changing eating habits helps and protects the liver, but, in most cases, it does nothing to reduce the damage that was already done, especially if you also carry some extra weight. This is why we recommend you start consuming quality plant-based dietary supplements that stimulate the regeneration of liver cells.
Bostjan tried natural remedies, too, and he didn't regret it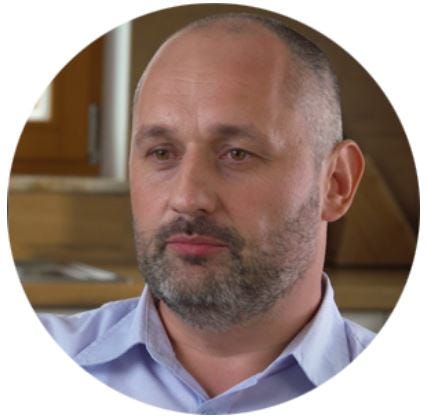 "At first, I didn't feel anything for 8, maybe 10 days, I almost gave up. I'm really happy that I didn't! After the initial uneventful period, I felt a miracle, overnight.
All of a sudden, I wasn't exhausted after coming home from work. I could play with the kids to my heart's desire. My weight started to go down, as well as my stomach size.
Since starting Hepafar at the beginning of January, I lost – believe it or not – 8 kilos (almost 18 pounds). Now I can wear the pants that I'd been keeping in my closet just in case I ever lost weight. Trust me, they were in there for a long, long time – they're almost completely out of style!" - Bostjan Urnault, Slovenia*
Hepafar – a solution for an overburdened liver with many happy customers.
Contains milk thistle extract in the form of phospholipids, artichokes and added vitamin E.
Stimulates cleansing of the liver
Helps regenerate and fortify liver cells and optimise their function
Helps reduce abdominal fat
Improves digestion and reduces bloating

* [Results may vary. Dietary supplements should not be used as a substitute for a varied and balanced diet and a healthy lifestyle, which are important. ]