The secret to a youthful look? These women swear by UNDO Collagen Drink!
Who wouldn't want to keep the healthy, glowing skin and strong hair and nails of their youth?If there were a magic wand to bring back some of that radiance, we would add the entire stock to the cart!

Luckily, there is a product readily available that does a whole lot of magic to help you regain a youthful complexion…
UNDO Collagen Drink

!
It is a result of in-depth studies exploring how to reduce the signs of ageing that become more visible after the age of 25. But don't take our word for it - our customers are often kind enough to share their experience.
Martina, a lifelong athlete from Slovenia can't hide her enthusiasm

!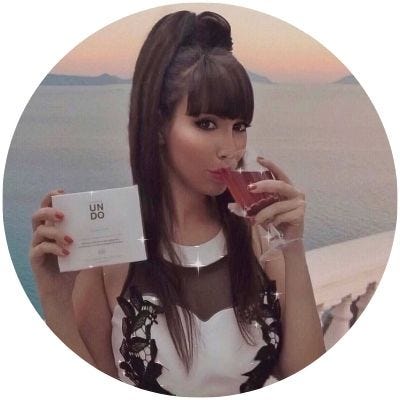 'I'm happy to let you know I received 3 packages from the UNDO beauty brand, more precisely their collagen drink, about a month ago and I've been making this delicious drink since day 1! It's blueberry flavoured, making my daily drink so delicious!'
'I can already see the first results: My hair is a lot shinier, my nails are less brittle and my skin is just a lot more beautiful and glowing.'
Milly, Italy: 'The difference is remarkable!'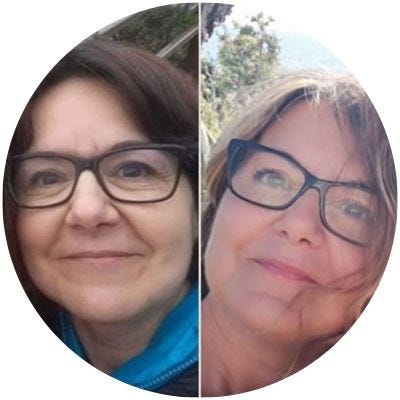 Milly from southern Italy ordered the product because menopause made her skin lose elasticity and made her wrinkles worse. 
'After a month of use, the skin was much firmer and the wrinkles were gone! After 3 months, the difference is remarkable! I am very happy with the result and I'll never stop using UNDO Collagen Drink!'
Alma from Romania: 'I would not change it for anything in the world'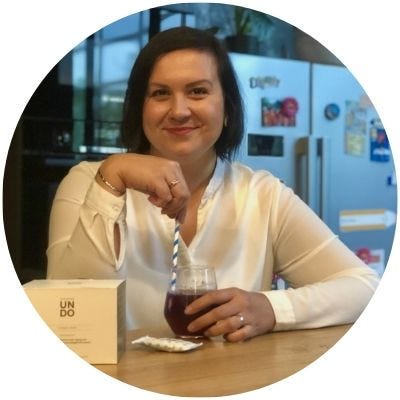 'The reason I started consuming collagen was the deplorable condition of my hair. After I gave birth, I lost a lot of hair, and the rest was weak and lacking shine. I also gained weight quickly.'
'A dermatologist recommended daily collagen intake but advised me to purchase only the highest quality one. After the consultation, I opted for UNDO Collagen as one of the few that contain the active substance Naticol®️.'
'After a few weeks, I noticed new hair was growing and the structure of the old strands became stronger, and the appearance of my skin improved. It is now much smoother and has a healthier shine, and the greasy lustre in the T-zone has also been reduced. A few months ago, I was sceptical about this product, but today I would not change it for anything in the world!'
Andrea, Italy: 'A real cure-all!'
'Thanks to UNDO marine collagen, it is now possible to reintegrate all the substances that our body becomes deficient in! 'I am using it every day, as it reduces the ageing of the tissues and favours the entire rebalancing of the organism, from the skin to the hair. The latter appears brighter and the nails are stronger, and it also helps the bones, tendon and joints. In short, a real cure-all!'