These are the signs of a sluggish thyroid – what can you do about it?
Hormonal imbalances are becoming more common each year, but the symptoms are often overlooked, and their source is misdiagnosed. 
Hormones act like messengers within our body, telling the cells what to do. Hormonal imbalance occurs when either too much or too little of a hormone is present. Imbalances related to thyroid hormones are among the more common hormonal imbalances in men and women today.
How do I know if I have a sluggish thyroid? 
The thyroid gland controls the metabolism of every cell in our body, so your whole metabolism slows down when you have a sluggish thyroid. All body functions slow down: digestion, fat burning, heat production, etc.
If you're experiencing one or more of these symptoms, it might be that you're also suffering from a sluggish thyroid:
Unexpected weight gain
Dry and flaky skin
Hair loss
Muscle soreness
Fatigue during the day
Problems with concentration and memory
If these symptoms sound familiar, we suggest you look closely at your thyroid hormones.
Is there a natural way to restore your hormones back to their normal levels? 
ThyroLux is a natural supplement developed to battle the signs of an underactive thyroid. Containing 100% natural ingredients, its 4-in-1 action will:
Balance thyroid hormones 
Help you battle hormone-related weight gain 
Strengthen your hair and skin 
Improve your mental focus and energy levels 
We have hundreds of customers who struggle with sluggish thyroid symptoms and use Thyrolux every day. The feedback was overwhelming: our customers report it diminished the signs of an underactive thyroid and helped them improve their quality of life and overall well-being.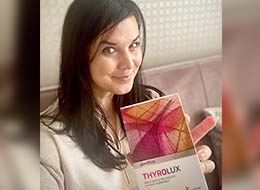 "I have more energy, my mood is stable, I'm not as bloated and it's eased menstrual pains. I also lost a little bit of weight!"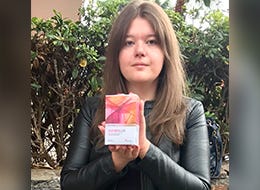 I've been taking ThyroLux for five months now and I've noticed some really pleasant changes. I feel stronger and full of energy! Even my focus has improved and it has helped me with both my work as well as my studies!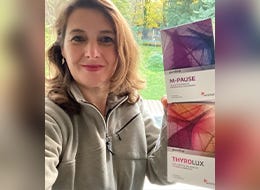 "I started taking ThyroLux 6 months ago and I have noticed both my metabolism and sleep improving. My skin and hair look much better. I have regained my concentration and my mood has gotten better. Moreover, I have regained a lot of energy!"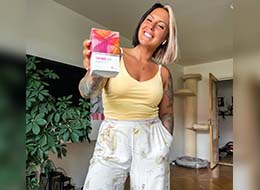 "ThyroLux from Sensilab is a 4-in-1 product that balances thyroid hormones, promotes weight loss, improves focus and strengthens skin and hair. It's natural and completely hormone-free!"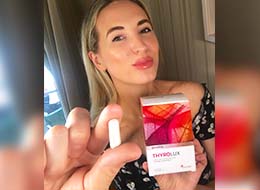 "Since I've started using these I've been feeling more energetic and I've lost 5 kg!"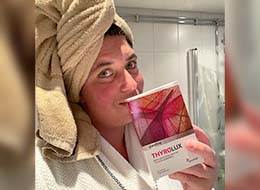 "I have noticed that my mood is more stable since I started using these."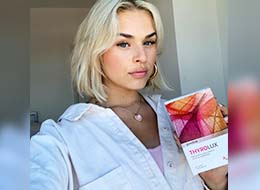 "Boosting and balancing energy levels and digestion with Sensilab's plant-based, hormone-free thyroid supplements."
We recommend the product to anyone who is experiencing any of the following symptoms:
Weight gain without making any changes to their diet
Struggling to lose weight regardless of how much you eat
Experiencing hair loss and uneven, dry skin
Cold hands and feet, feeling cold even in normal temperatures
Feeling tired and lacking energy throughout the day
Problems with concentrating and "brain fog"
Slow digestion
Stiffness in muscles and joints for no apparent reason
With Thyrolux against hormonal imbalances 
Thyrolux is a safe and non-invasive way to get your body back in balance. These all-natural ingredients work in synergy with one another, making up a perfect blend to aid with signs of an underactive thyroid.
L-tyrosine: a building block of thyroid hormones: it activates natural thyroid hormone production
Bladderwrack: a rich source of iodine which is essential for normal thyroid function. Maintains healthy-looking skin, boosts the metabolism and promotes weight loss
Guggul resin: supports a healthy balance of thyroid hormones, promotes iodine absorption, and has a rejuvenating effect on our tissues
Schisandra: an antioxidant that increases resilience to stress, which is a major disruptor of normal thyroid function
Holy basil: improves brain performance and promotes mental and physical well-being
Magnesium: reduces tiredness and fatigue, helps relieve muscle soreness
Selenium: antioxidant that protects the thyroid gland and is essential for the production of thyroid hormones
Zinc: helps boost memory and concentration
Manganese: protects the thyroid gland and liver from oxidative stress
100% satisfaction is what we aim for 
We guarantee to provide you with the highest quality product that adheres to strict European pharmaceutical standards. All our products are designed and made in the EU with only natural ingredients.
You can try ThyroLux completely risk-free. If it doesn't convince you in the first 30 days, simply return the empty box it came in, and we'll give you your money back. We have complete faith in our products, and your satisfaction is extremely important to us.
There's always some risk involved when trying something new, and that's why our products all come with a satisfaction guarantee.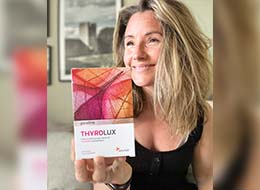 ThyroLux supplies the thyroid with vital nutrients, increases your metabolism and restores balance in a gentle but effective way.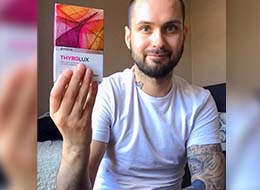 A natural and hormone-free supplement for women and men!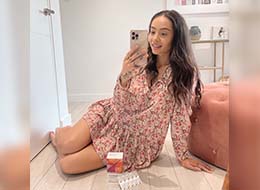 I always emphasise nutrition and vitamins and finding good supplements is always a good way to keep my body in tip-top shape. ThyroLux is a powerful plant-based hormone-free thyroid support with 9 high-quality synergistic ingredients.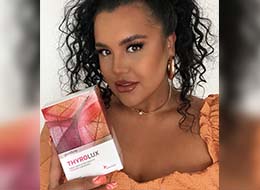 I've been using these capsules for a few weeks and they get a "YES" from me. There's definitely been an improvement in my skin and hair. And I feel like I have more energy!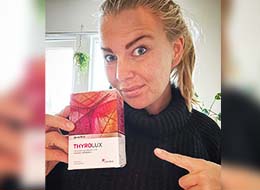 "I've had some problems with the thyroid gland and I wanted to avoid going on medication for a bit. I chose to try this supplement. I feel more alert and I've been losing less hair. My stomach pain has subsided as well."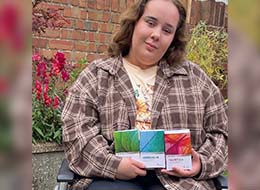 "I've loved trying out these Sensilab capsules. I've definitely noticed that I have more energy than usual and less bloating. AdrenaLux helps balance cortisol levels and helps with stress related symptoms like burnout and insomnia!"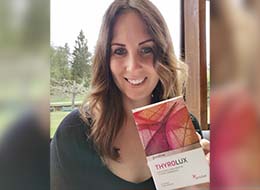 "I've only been using these for 1.5 weeks but I'm already noticing a difference in my stomach. I look forward to continuing with these capsules and see what other improvements they can provide."